Operations Begin at Evonik Wynca Fumed Silica Plant in Zhenjiang, China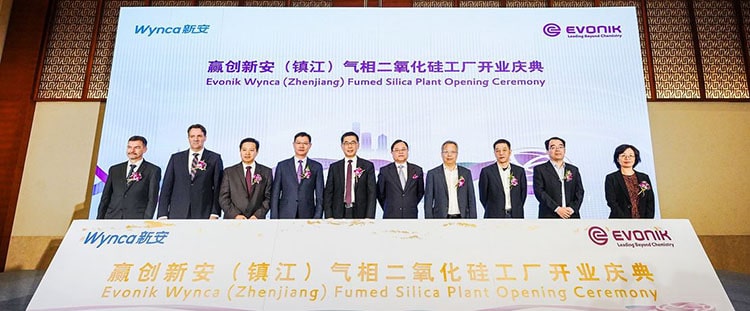 Evonik Wynca Silicon Material Co., Ltd.— the joint venture between Evonik and the Chinese company Wynca—has begun operations at its new fumed silica plant. Located in the Zhenjiang New Material Industry Park in Jiangsu province, the plant is Evonik's first fumed silica production site in China. It will produce fumed silica marketed under the brand name AEROSIL®.
Fumed silica is a functional material with features such as thickening, thixotropy, anti-precipitation, and matting, and has been applied in industrial applications such as silicones, coatings, adhesives and sealants. Reportedly, demand for fumed silica in the Chinese market is growing steadily.
According to the companies, the joint venture combines Evonik's product technology with Wynca's silicone industry chain and positions Evonik to build a complete global supply chain of fumed silica for customers in China and Asia.