ACA's Revised Guidance on Use of OIT in Canada Reflects Recent PMRA Decision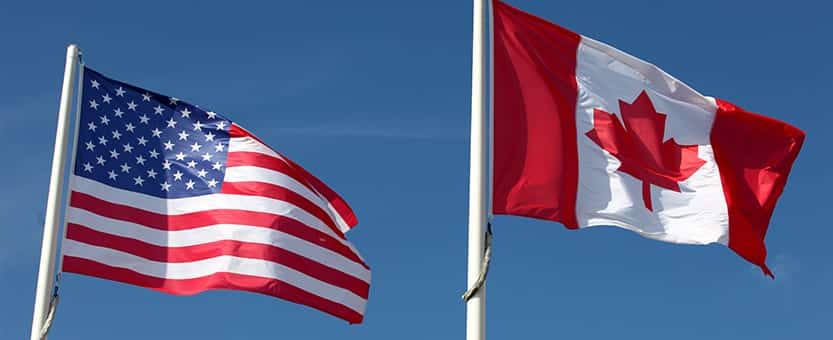 ACA has revised its member Guidance on the Evaluation of Biocides, Treated Articles and Restricted Use of OIT for Use in Canada as a Material Preservative in Paint and Coatings Products. This guidance is restricted to ACA members. This update reflects the late October 2020 action by Canada's Pest Management Regulatory Agency (PMRA), in which it restored the use of  commonly-used preservative OIT (octhilinone) in paint and coatings and related products sold in Canada. OIT is a critical ingredient used for the preservation of paint and stains.
OIT had been banned for use in these products by PMRA since May 2019.
This action by PMRA of this decision will ensure paint products access to a critical biocide preservative, but at a slightly lower limit, noted by agency as follows:
For use as a mildewcide in coatings such as latex and solvent-based paints, semi-transparent stains and solid stains. Use 1.2 to 1.8 Kg/1000 L of this product in coating formulations. The active ingredient in the above label is 45% OIT.
For use as a mildewcide in building materials such as elastomeric roof and wall coatings and mastics, caulks, sealants, joint cements, spackling, stucco and grouting, use 1.2 to 2.3 Kg/1000 L at 45% active ingredient.
In wallpaper pastes and adhesives, use as a mildewcidal preservative to protect materials such as polyvinyl acetate starch and dextrin based pastes from fungal attack after they are applied. Use 0.8 to 1.2 Kg/1000 L at 45% active ingredient.
In aqueous adhesive and tackifier preservation, use as a mildewcidal preservative in water soluble and water dispersed adhesives such as animal glues, vegetable glues, natural rubber latices, polyvinyl acetate, styrene butadiene, polyurethane, epoxy, acrylic latices, and tackifiers derived from rosin and hydrocarbon resins, use 1.2 to 2.3 Kg/1000 L at 45% active ingredient.
Notably, paint formulators must comply with restrictions on use conveyed by its biocide supplier.
Background

OIT is among the biocides used in paints and coatings to prevent microbial growth and degradation during manufacturing and product shelf-life; ensure the product does not spoil before being used; and also protect the paint film after application.
In May 2019, Canada's PMRA implemented a ban of OIT over industry objections, both from CPCA and ACA, following an agency exposure evaluation of OIT data.
With 45 percent of paint products sold in Canada being manufactured in the United States, the ban raised concerns for U.S. manufacturers. Many U.S. companies questioned the scope of the ban as it applied to raw materials with residual amounts of OIT. While a U.S. company could continue to use such raw materials to make paint products for the Canadian market if the OIT in the final product is not added for an intentional preservative effect, companies had to evaluate for an intentional preservative effect considering concentration of OIT in the final product, typical uses of OIT, and any claims related to biocidal properties on the label of the final product.
While ACA created extensive guidance for U.S. manufacturers to understand the implications of the ban, it continued to work with CPCA to support advocacy efforts to reverse or mitigate the ban.
ACA welcomed PMRA's action to restore the use of OIT in paint and coatings products, even at a slightly lower limit.
The U.S. Environmental Protection (EPA) is currently evaluating risk for several biocides used as product preservatives in the coatings industry, including OIT. ACA is engaging with the agency on this matter, and has submitted comments to the agency on its draft risk evaluations.
To help align regulatory policy and practice in both the United States and Canada, ACA and CPCA have also sought the aid of the U.S.-Canada Regulatory Cooperation Council (RCC). The RCC's mission is to, to facilitate consistent health, safety, and environmental protection mandates and reduce unnecessary differences between their regulatory frameworks for similar products crossing the border both ways.
Both ACA and CPCA have urged the RCC to provide a forum for stakeholders, including industry, consumers, and non-government organizations, address and prioritize the biocides issues and the regulatory barriers. ACA and CPCA will continue to create and pursue opportunities for regulatory cooperation on this issue.
Contact ACA's Riaz Zaman or David Darling for more information.