Nouryon Opens Integrated Services Office in Houston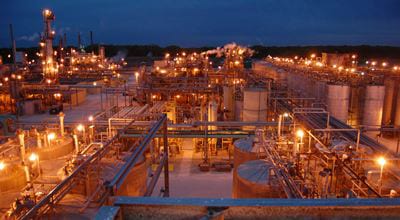 Nouryon has opened a new integrated services office for its North America business in Houston, Texas. The company has three chemical production sites and employs nearly 700 people in the Houston area.
Nouryon stated that approximately 50 employees will initially be located in the integrated services office, covering logistics, customer service, engineering, procurement, manufacturing support and sustainability, with that number set to increase to more than 100.
"Our strong presence in Houston was one of the main factors in deciding where to locate our new North America integrated services office," said Larry Ryan, executive vice president and president, Performance Formulations and the Americas at Nouryon. "There is also an abundance of available talent to draw from in the region as we continue to build our team."
Nouryon's history in the Houston area dates back to 1959, when the company opened its first metal alkyls production site in Battleground. Through acquisition and expansion, sites were later added in Pasadena and the city of Houston.
"We have a long history with Houston, and this is the right time for Nouryon to build on our successful relationship with the city," said Nouryon CEO Charles Shaver. "While the world faces one of its greatest economic challenges, we are demonstrating our commitment to Houston by bringing in high quality jobs and future employment opportunities."