Materion to Acquire Optics Balzers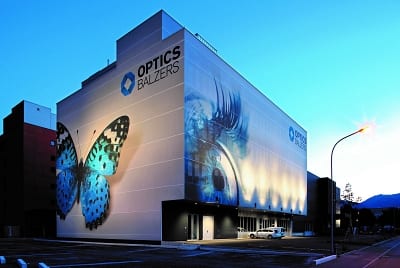 Materion has announced plans to expand and diversify its optical coatings business dramatically, with a $160 million agreement to acquire Optics Balzers. The all-cash deal, which is subject to regulatory approvals, is expected to be completed by September.
Materion stated that Optics Balzers is a pioneer in thin-film optical coatings with a strong brand name and reputation for quality, and it has demonstrated an unmatched ability to develop proprietary technology and create value for global customers in attractive high-growth markets.
"We have long held a deep amount of respect and appreciation for the Optics Balzers business. Their technical capabilities, product portfolio, end market, and geographic mix, combined with their talented leadership team, make them the ideal partner to accelerate our global growth," said Materion CEO Jugal Vijayvargiya.
Materion stated that it will benefit from Balzers' state-of-the-art research and manufacturing facilities in Liechtenstein and Germany in Europe, as well as its new production site in Penang, Malaysia. The U.S. firm added that the entire Balzers management team, global workforce, and facilities will be merged within its precision coatings business segment.