Manufacturing Shows Modest Uptick
May 3, 2019
---
The U.S. Census Bureau reported that new orders for manufactured goods rose 1.9% ($9.3 billion) to $508.2 billion in March. This followed two consecutive monthly declines, including a 0.3% February decrease. Additionally, shipments increased for the second month running, rising $3.7 billion, or 0.7%, to $509.7 billion. Finally, unfilled orders, which have risen two of the last three months, increased $2.7 billion or 0.2% to $1,181.2 billion (Figure 1).  The unfilled orders‐to‐shipments ratio was 6.56, unchanged from February.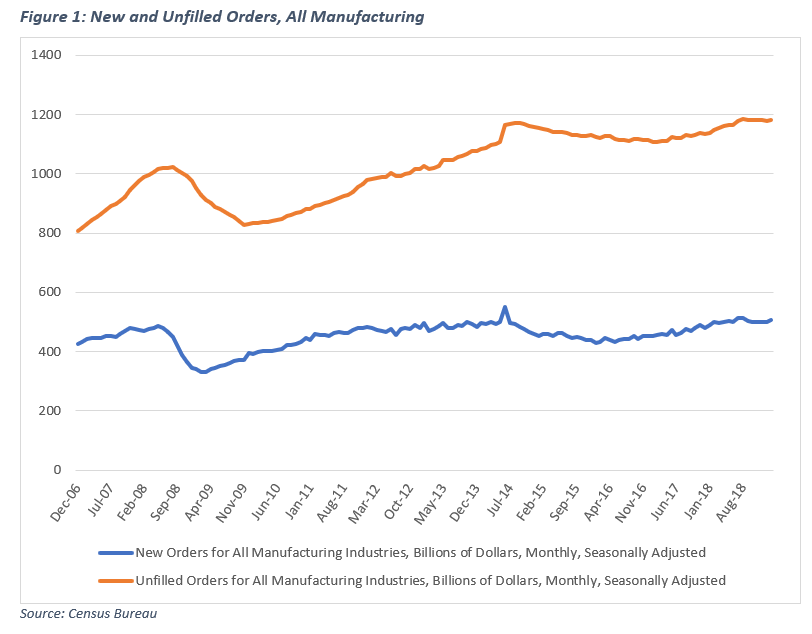 Inventories also increased $2.8 billion or 0.4% to $690.9 billion. This followed a 0.3% February increase – in fact, inventories have risen 28 of the last 29 months. However, the inventories‐to‐shipments ratio remained 1.36, the same as February, as shown in Figure 2.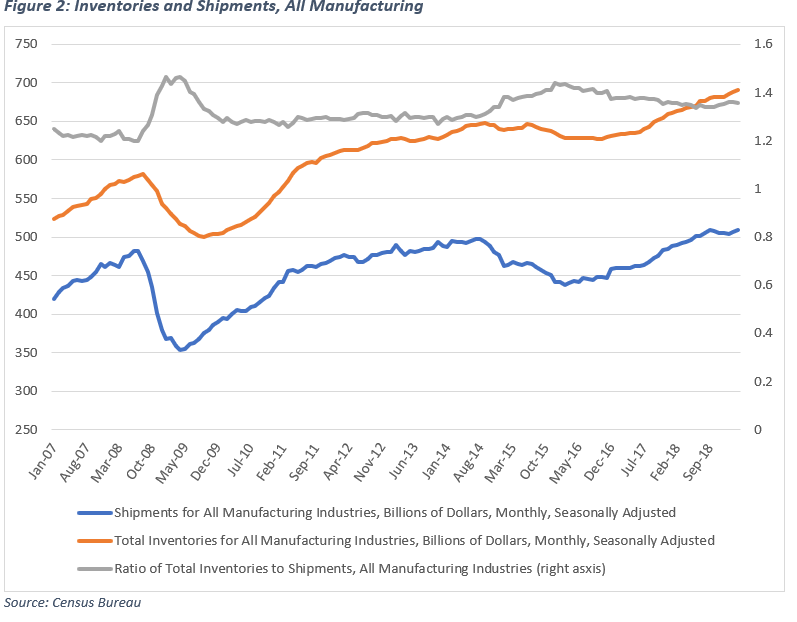 Looking at the chemical industry, the data paint a similar picture.  For the overall chemical industry, shipments have been shown modest increases, while shipments of paints, coatings, and adhesives (PCA) have shown steady increases since the end of the recession, rising over 85% since January 2009, while chemicals rose just over 28% in the same period, shown in Figure 3.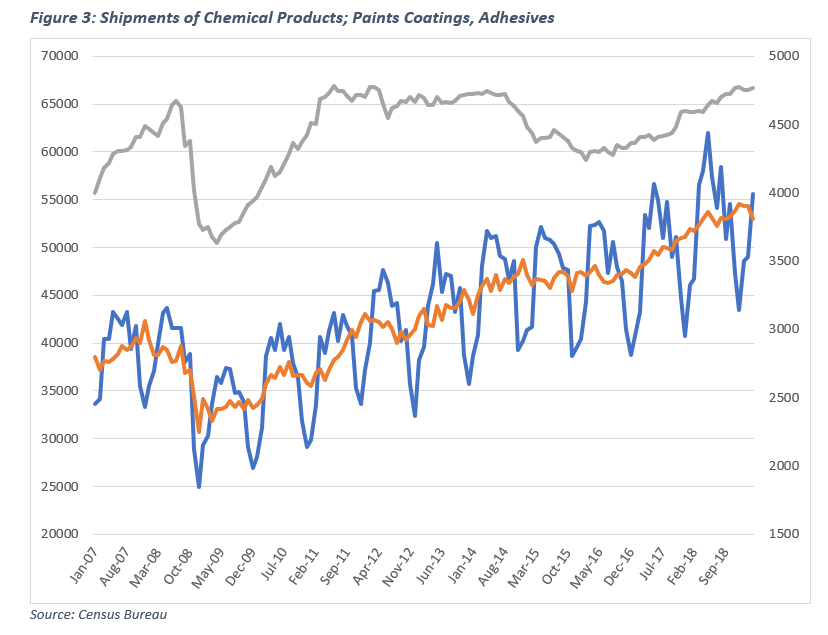 As shown in Figure 4, inventories in the PCA category have remained stable in relation to shipments, and well below the average inventories to shipments ratio for manufacturing in general, although the ratio rose slightly from February to March.[1]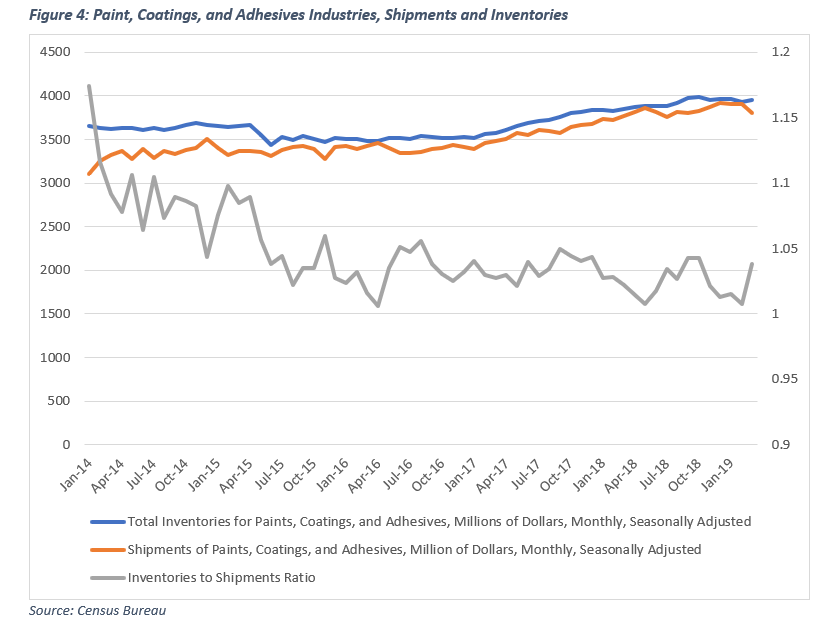 Contact ACA's Allen Irish for more information.
---
[1] Since Figure 4 uses seasonally adjusted data, the actual inventory levels in the industry will be different and will reflect the significant seasonality in the paint and coatings industry in particular.