Krahn Chemie Acquires Companies in Sweden, Spain, and Great Britain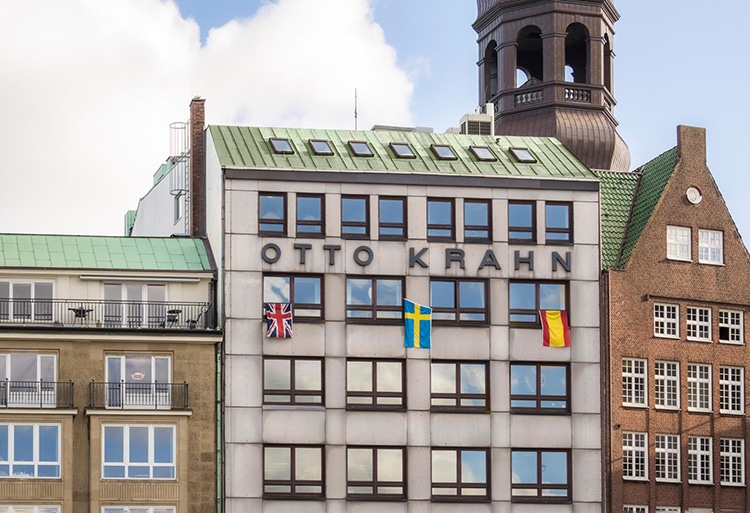 The KRAHN Chemie Group, which is part of the globally operating Otto Krahn Group, acquired majority stakes in six companies from Jollis AB & Partners.
"The acquisitions further expand our cooperation with existing top producers geographically but offer interesting new opportunities as well," said Dr. Rolf Kuropka, CEO of the KRAHN Chemie Group. "For KRAHN, this is another milestone in developing new markets and applications and gaining additional and valuable knowledge."
Among the acquired companies are AmphoChem AB, a Nordic distributor of industrial chemicals, additives and specialty chemicals, and Pemco Additives AB, a Nordic distributor active in the fuels, lubricants and petrochemical industries. Both are headquartered in Gothenburg, Sweden, and represent suppliers in Sweden, Norway, Denmark, Finland, Iceland, Estonia, Latvia and Lithuania.
KRAHN Chemie also invested in Temper Technology AB, Gothenburg, which produces sustainable and energy-efficient heat transfer fluids and antifreeze products; Pemco-Trigueros Additives Spain S.L., Alicante, which distributes additives and base oils for use in fuels and industrial and automotive formulations in Spain; and BGM Logistics AB, Gothenburg, a provider of logistics solutions for warehousing, third-party logistics and distribution in Sweden.
Following the acquisitions, a new company, KRAHN Nordics AB, has been established. Chatarina Schneider, co-owner of KRAHN Nordics AB and former managing director of the acquired companies, will now serve as managing director of KRAHN Nordics AB.
KRAHN Chemie also acquired Petrico Ltd, an England-based distributor previously owned by Pemco Additives. The company is headquartered in Sandbach and distributes petroleum and chemical products for the lubricants and additives industries.