IGM Resins Appoints Wilfrid Gambade as CEO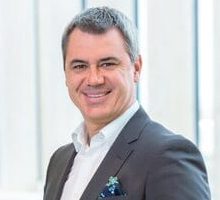 IGM Resins appointed Wilfrid Gambade as CEO. Gambade, who is based in IGM's headquarters in Waalwijk, the Netherlands, leads IGM Resins' Global Executive Leadership team. He succeeds Edward Frindt, who joined the company in 2012 and will retire from IGM after Q1.
Gambade brings 25 years of international management experience in the chemical industry. He joins IGM from DSM, where he was a member of the Global DSM Leadership Team, serving in several top leadership roles, including his most recent role as president of DSM Dynema (DSM Protective materials). Prior to DSM, he worked for Huntsman, Ciba Specialty Chemical, and Allied Colloids.