OSHA Schedules Informal Hearing on Proposed Updates to Hazard Communication Standard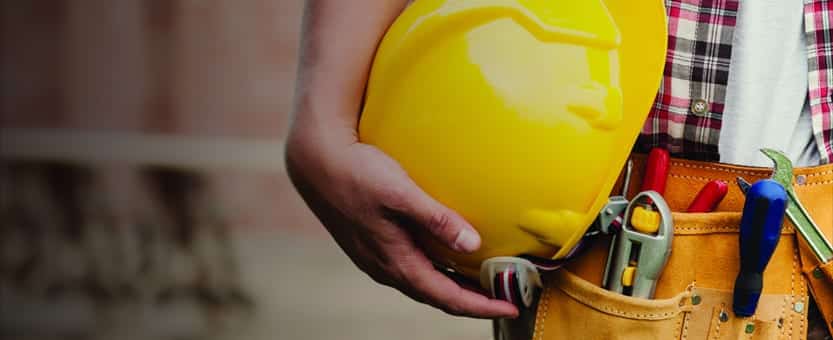 The U.S. Department of Labor's Occupational Safety and Health Administration (OSHA) has issued a notice of informal hearing on the agency's Hazard Communication Standard (HCS). The hearing will begin Sept. 21, 2021, at 10 a.m., EDT, and will be held virtually using WebEx. If necessary, the hearing will continue from 9:30 a.m. until 5:00 p.m. EDT on subsequent days. Additional information on how to access the informal hearing will be posted on OSHA's Proposed Rulemaking to Amend the Hazard Communication Standard webpage.
Individuals interested in participating in the hearing must submit a notice of intent to appear at the hearing, along with any submissions and attachments, identified by Docket No. OSHA-2019-0001, electronically at http://www.regulations.gov, which is the Federal e-Rulemaking Portal. Submissions and requests to appear must be received by June 18, 2021. Read the Federal Register notice for additional details.
In February, OSHA issued a proposed rule to update the HCS to align with the seventh revision of the Globally Harmonized System of Classification and Labelling of Chemicals (GHS). OSHA expects the HCS update will increase worker protections, and reduce the incidence of chemical-related occupational illnesses and injuries by further improving the information on the labels and Safety Data Sheets for hazardous chemicals. Proposed modifications will also address issues since implementation of the 2012 standard, and improve alignment with other federal agencies and Canada.
The proposal would implement several changes to existing workplace hazard communication requirements, affecting general labeling requirements and labeling for certain hazard classes. OSHA's proposed modifications to the standard include the following:
A new label element identifying the "date of release for shipment;"
Changes to when relabeling is required, due to a change in hazard;
Expansion of chemicals considered when classifying, including "any hazards associated with a change in the chemical's physical form or resulting from a reaction with other chemicals under normal conditions of use;"
Revised labeling requirements for small containers;
A requirement to disclose concentration as a range when concentration is claimed as CBI;
A new hazard class for "desensitized explosives" and a new hazard category for "non-flammable aerosols," while dividing the flammable gases class into categories for "pyrophoric gases" and "chemically unstable gases;" and
Changes to several hazard category specifications and testing requirements.
OSHA anticipates the proposal would align the HCS more closely with other countries. The EU CLP is now aligned with GHS, Revisions 6 and 7. Canada, Australia and New Zealand are in the process of updating to GHS, Revision 7.
ACA Comments
Last month, ACA submitted comments on OSHA's proposal, offering general support, as well as some practical suggestions for improving any updates to the current HCS. Notably, ACA expressed support for adoption of the non-flammable aerosol class within a separate class for aerosols, and further suggested that the agency allow optional use of the pressurized cylinder pictogram for the products classified as non-flammable aerosols. Also, ACA asked OSHA to consider the following recommendations for revision of its proposal:
Instead of finalizing OSHA's proposal related to identification of hazards from downstream reactions and foreseeable emergencies, ACA suggested that an OSHA letter of interpretation would be more suitable method of emphasizing the importance of hazard identification for products intended to be mixed downstream.
ACA urged OSHA to not finalize proposed changes to 29 CFR 1910.1200(f)(1) and (f)(11), related to labeling with the "date of release." If OSHA deems tracing a date of release necessary for compliance, ACA suggested that OSHA require manufacturers and importers be able to track their product through distribution, but leave it to them to determine how best to accomplish this requirement.
Regarding labeling of small containers, ACA suggested that OSHA

Remove language in the proposal allowing use of abbreviated labeling only where it is not feasible to use pull-out labels, foldback labels, or tags containing the full label information; and
Remove the requirement in 29 CFR 1910.1200(f)(12)(iv) that covered small containers must include the full label information on the immediate outer package and that the small container(s) inside must be stored in the immediate outer package bearing the complete label when not in use.

Regarding phase-in periods, ACA suggested an extension of 1-year for substances, so that phase-in for substances would be two years from the effective date. ACA further suggested an extension of two (2) years for mixtures, so phase-in period would be four years from the effective date.
ACA suggested an unlimited sell through period for products labeled prior to the phase-in date, to use existing label stocks.
Instead of regularly scheduled updates to the HCS, ACA suggested periodic updates, justified by a clear improvement to worker safety and greater harmonization with Canada and Mexico.
ACA suggested a more realistic evaluation of costs and other effects (waste of existing label stocks, ergonomic effects, etc.) associated with updating hazard communication, with particular attention given to the pronounced effects on small businesses.
ACA recommended adopting an exemption to Cat. 3, Flammable Liquids based on negative test results in sustained combustibility test L.2 of Part III, section 32 of the Manual of Tests and Criteria.
ACA asked that OSHA not adopt elements of GHS, Rev. 8 at this time because adoption would lead to discrepancies in hazard communication between the United States and Canada.
ACA encouraged OSHA to conduct a detailed evaluation of labeling costs, including the costs associated with updating label programs, reprinting thousands of labels and affixing labels manually or through an automated process. ACA also requested further analysis of costs associated with loss from existing label stocks.
Regarding disclosure of concentration as a standardized range, ACA suggested that OSHA include an option for disclosure of narrower ranges where manufacturers deem it appropriate.
ACA believes that with continued involvement with the public and stakeholder community, OSHA will continue to improve its already effective Hazard Communication Standard.
Contact ACA's Riaz Zaman for more information.