EPA Publishes Draft PIDs on Biocides, Seeks Comment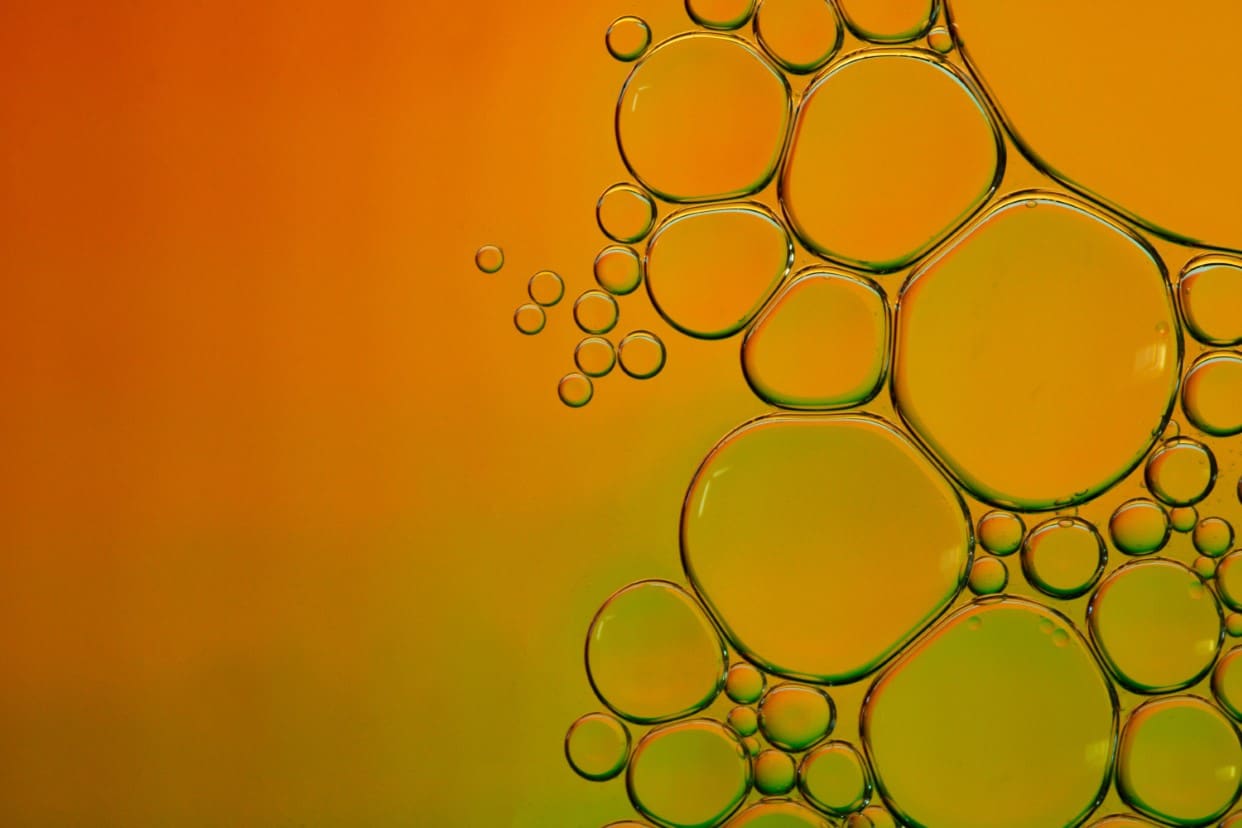 On April 28, the U.S. Environmental Protection Agency (EPA) published draft Proposed Interim Decisions (PIDs) open to a 60-day public comment period for several pesticides, including three biocides used in paints, coatings and other formulated products: Propiconazole, Folpet, and Duron. PIDs are issued toward the end of EPA's registration review process, after final risk assessment. Brief statements of key risk concerns, proposed risk mitigation and links to dockets follow.
Notably, EPA proposes to cancel folpet's registration for use in paints. EPA is also proposing extensive labeling changes on paint containers or containers of other formulated products with diuron. EPA suggests this novel approach as an alternative to use cancelation, to mitigate EPA-identified risks associated with spray application by professional painters. In the past, EPA restricted label changes to the registered biocide only, while cancelling use in downstream products such as paint. EPA has been in contact with ACA about this novel labelling approach and is seeking further comment from industry. EPA also proposes to significantly reduce the use rate of propiconazole to 1.12% active ingredient in the final formulated product.
In the PIDs, EPA briefly responds to ACA's prior comments by citing a procedure for updating default data assumptions. PIDs include a section on "benefits" of antimicrobials, lacking in details and assuming certain biocides are interchangeable, while noting some benefits of antimicrobial preservation.
The Federal Insecticide, Fungicide and Rodenticide Act (FIFRA) requires EPA to review pesticides every 15 years to ensure that risk assessments reflect the best available science, and to ensure that registered products in the marketplace do not present unreasonable adverse effects to human health and the environment. The PID is part of a multi-step process to identify risks of concern as well as actions that can mitigate these risks.
ACA has been in communication with EPA throughout this process via ACA's Preservation Product Stewardship Working Group. ACA will be submitting comments by EPA's June 27, 2022 comment deadline.
The following broadly outlines the three identified biocides in EPA's PIDs.
Propiconazole

Relevant Uses: materials preservative (e.g., adhesives, paint, metalworking fluids, inks, paper/paperboard products, coatings, plastic and rubber products, and textiles).
Risk Determination: EPA identifies intermediate and short term dermal exposure at levels of concern, from open pouring of liquids during paint manufacture. EPA identified risk to aquatic species from paint applied to houses near waterbodies. EPA determined that risk to aquatic species does not require  mitigation, since the risk scenario is highly unlikely, requiring application of paints to several adjacent houses at the same time.
Proposed Risk Mitigation: EPA proposes a reduction in use rate to 1.12% active ingredient in the final formulated product.
 Folpet

Risk Determination: EPA identifies risk levels of concern for occupational and residential inhalation exposure due to airless spray and open pour liquids.
Proposed Risk Mitigation: Cancellation of use in paint.
Diuron

Relevant Uses: Diuron is an algaecide and mildewcide registered for various antimicrobial uses including as a preservative for building materials such as paints, stains, stucco, sealants, joint cements, caulks, fillers, masonry coatings, plasters, and roof coatings. Diuron-containing substances may be applied as an interior and exterior latex paint and as a wood protective stain.
Risk Determination: EPA identifies carcinogenicity as the hazard of concern, with risk at levels of concern from occupational dermal and inhalation exposures. EPA assessed occupational handler cancer risks from open pour liquids, airless spray painting, and brush/roller painting.
Proposed Risk Mitigation:
EPA proposes requiring closed loading during paint manufacturing processes.
EPA is proposing a 50% maximum rate reduction from 6,000 ppm to 3,000 ppm for all paints and building material products, including adhesives, caulks, and sealants containing diuron.
Even at levels of 3,000 ppm in paint, cancer risk from occupational airless spray application remains at levels of concern. EPA therefore proposes PPE with additional labeling on paint containers.

Paint containers must include the following label statement:
"Professional painters using airless spraying equipment must use the following personal protective equipment (PPE) to reduce exposure to pesticides used to preserve this paint:
                 Respiratory protection:
[Note to registrant: If the treated-paint requires respiratory protection from particulates only (low volatility), use the following language:]
'Wear a minimum of a NIOSH-approved particulate filtering facepiece respirator with any N*, R or P filter; OR a NIOSH-approved elastomeric particulate respirator with any N*, R or P filter; OR a NIOSH-approved powered air purifying respirator with HE filters.
Wear a minimum of a NIOSH-approved elastomeric half mask respirator with organic vapor (OV) cartridges and combination N*, R, or P filters; OR a NIOSH-approved gas mask with OV canisters; OR a NIOSH-approved powered air purifying respirator with OV cartridges and combination HE filters.'
[Note to registrant: For treated-paints requiring respiratory protection for organic vapor only, use the following language:]
'Wear a minimum of a NIOSH-approved elastomeric half mask respirator with organic vapor (OV) cartridges; OR a NIOSH-approved full-face respirator with OV cartridges; OR a gas mask with OV canisters; OR a powered air purifying respirator with OV cartridges.'
[*Drop the "N" option if there is oil in the product's formulation and/or the product is labeled for mixing with oil-containing products.]
Painter's Hat
Coveralls
Chemical Resistant Gloves
Long term exposure to pesticides contained in this paint/coating without proper PPE may lead to cancer when applying paint via airless sprayer.
Distribution or sale of paint products without the required labeling may be considered the distribution and sale of unregistered pesticides, a violation under FIFRA."
Additionally, the EPA proposes the following OSHA requirements for fit testing be included on the paint/coating label:
"Respirator fit testing, medical qualification, and training
Using a program that conforms to OSHA's requirements (see 29 CFR Part 1910.134), employers must verify that any handler who uses a respirator is:
Fit-tested and fit-checked,
Trained, and
Examined by a qualified medical practitioner to ensure physical ability to safely wear the style of respirator to be worn. A qualified medical practitioner is a physician or other licensed health care professional who will evaluate the ability of a worker to wear a respirator. The initial evaluation consists of a questionnaire that asks about medical conditions (such as a heart condition) that would be problematic for respirator use. If concerns are identified, then additional evaluations, such as a physical exam, might be necessary. The initial evaluation must be done before respirator use begins. Handlers must be reexamined by a qualified medical practitioner if their health status or respirator style or use conditions change.
Upon request by local/state/federal/tribal enforcement personnel, employers must provide documentation demonstrating how they have complied with these requirements."
2. In addition to this labeling change, EPA proposes that paint manufacturers undertake a "stewardship program," consisting of:
Incorporation of EPA-required PPE instructions, respirator fit testing requirements, and health risk statements into industry safety and instructional literature (e.g., 29 CFR § 1910.1200).
Infographic on PPE use.
Instructions on proper respirator fit testing and information on OSHA medical testing requirements.
Outreach to painter trade associations, trade unions, or through state licensing entities for professional painters.
The possibility of supplemental labeling, links to safety data sheets (SDS), a link, or QR code on paint can labels for more information on proper PPE use and fit testing.
Spanish language instructions on both paint can labeling and stewardship materials.
3.  All diuron-containing paint products would be limited to outdoor use, as specified by a label change to the diuron-containing raw material.
Contact ACA's Riaz Zaman for more information.