ACA Urges EPA Implementation of TSCA Amendments as Intended by Congress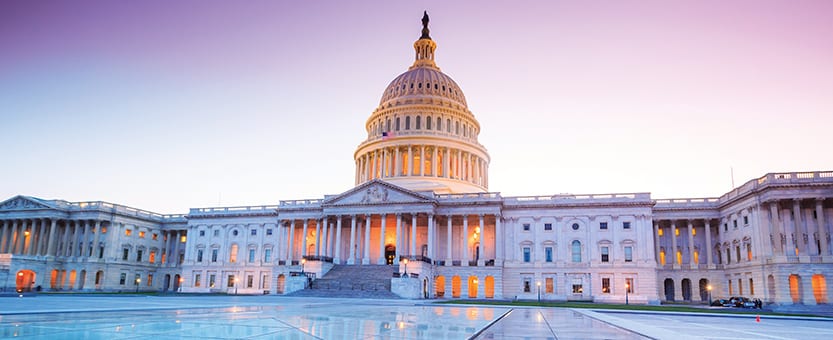 Earlier this month, ACA sent a letter to the Rep. Paul Tonko (D-NY), chair of the U.S. House of Representatives' Energy and Commerce Committee Subcommittee on Environment and Climate Change and Ranking Member Rep. David B. McKinley (R-WV) expressing support for the continued implementation of the Lautenberg amendments to the Toxic Substances Control Act (TSCA) as it was intended by Congress in 2016.
In its letter, ACA noted that innovation in the coatings industry relies upon successful navigation of the chemical review process under the Lautenberg Act, but that ACA member companies often encounter problems the U.S. Environmental Protection Agency (EPA) TSCA implementation process. Among those issues ACA cited the agency's bottleneck the review process to the point where it has become a significant obstacle to innovation and competitiveness in the coatings industry.
ACA's letter cited examples of these obstacles and urged EPA action to remedy these unintended barriers to innovation and competitiveness, as summarized here.
Pre-manufacture Notices
Coatings manufacturers continue to experience significant delays in EPA's processing of pre-manufacture notices well beyond the statutory timeframe. "This has been ongoing for several years and is as unacceptable now as it was then," the letter stated. "Some companies are waiting 6-14 months for the completion of the review process. ACA is concerned that this backlog is causing us to lose valuable new technologies that are developed in the U.S. to other countries such as Canada, Europe, and Asia where the review process is faster. Additionally, the length of time for toxicity study reviews which can take up to three months for one study remains problematic."
Significant New Use Rules (SNURs)
ACA also noted EPA's attachment of significant new use rules (SNURs) to new chemicals is stifling innovation and competitiveness in the U.S. coatings industry. "Further, SNURs are acting as an obstacle to sustainability in many industries. SNURs have a strong negative impact on downstream markets creating additional administrative reporting burdens for our customers. As a result, many coatings companies have opted to forgo applications for a pre-manufacture notice for a safer chemistry and remain using older technologies for this reason. Even where PMNs are approved for more environmentally friendly chemistries, decisions to remain using older technologies are driven by the attachment of a SNUR. ACA strongly encourages EPA to narrowly tailor SNURs to avoid unintended regulatory requirements that act as a barrier to innovation and sustainability and the use of safer, more environmentally friendly chemistries."
Risk Evaluations
ACA and its members expressed concern that unwarranted assumptions during risk evaluation of chemicals already on the market will lead the agency down a path of unnecessarily restricting or banning chemical uses. "Such assumptions can result in the agency overstating risk for a variety of downstream industrial, commercial and consumer chemical uses, having a far-reaching impact – for example, applying an assumption that PPE is not used properly in industrial settings."
Overall, ACA underscored its support for EPA's commitment to scientific integrity and stressed that sound science must be the foundation for decision-making in the chemical review program.
Contact ACA's Heidi McAuliffe for more information.