ACA Submits Comments to EPA on Risk Assessments for Several Isothiazolinones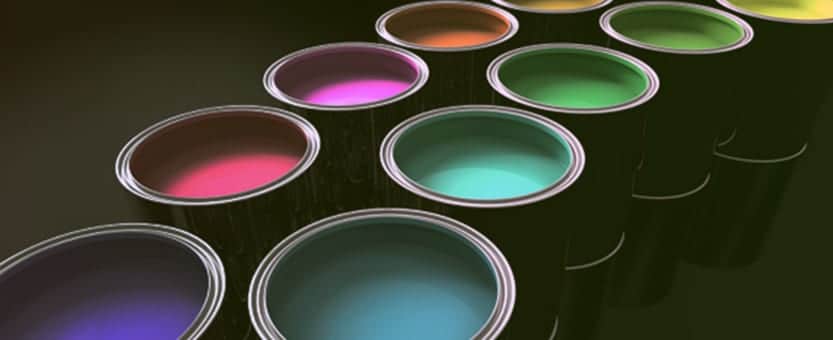 On Dec. 10, ACA submitted comments to the U.S. Environmental Protection Agency (EPA) on the agency's draft risk assessments (DRA) for several isothiazolinones biocides used as product preservatives in the coatings industry. These biocides play a key role for in-can preservation and to prevent microbial attack in formulated products.
The risk assessments fall under EPA's routine review of antimicrobial pesticides, as required by the Federal Insecticide, Fungicide and Rodenticide Act (FIFRA).
The isothiazolinone biocides under review are:
2-n-octyl-4-isothiazoline-3-one (OIT)
1,2-benzisothiazolin-3-one (BIT)
1,2-benzisothiazol-3(2H)-one, 2-butyl (BBIT)
2-methyl-4-isothiazolin-3-one (MIT)
3:1 mixture of 5-chloro-2-methyl-4-isothiasolin-3-one (CMIT) and MIT
3(2H)-isothiazolone, 4,5-dichloro-2-octyl (DCOIT)
ACA is concerned that action by EPA to restrict or ban these biocides would leave manufacturers of formulated products with little to no viable options for product preservation. 
ACA Comments
 In its comments, ACA underscored the agency's Risk Assessment assumptions over-estimate exposure and risk, and that its association of health effects with isothiazolinone exposure as used in paints and coatings is indefinite.
What's more, ACA contends that the use levels cited in EPA's DRAs do not accurately reflect use in paints and coatings.
Notably, EPA combined evaluation of both MIT and the mixture CMIT/MIT in a single DRA. In its comments ACA noted that MIT, a valuable long-term preservative, a separate biocide, merits its own DRA, due to its separate hazard profile and unique exposure considerations.
ACA maintains that paint needs a quick-kill biocide prior to long-term protection offered by other preservatives. Moreover, combining evaluations leads to an inaccurate understanding of potential risks posed by MIT and the CMIT/MIT mixture.
As such, ACA urged EPA re-issue updated DRAs and engage in a subsequent comment period. Without such an opportunity, ACA is worried that misleading results will continue to be included in the DRAs and result in unnecessary risk mitigation steps, especially for MIT which merits its own DRA.
While recognizing the importance of product safety, ACA recommended that EPA take no additional risk mitigation measures — unless or until new risk assessment measures are evaluated.  ACA's comments provided information relevant to the following points:
Paint manufacturers already follow strict worker protection practices.
Use levels in paints and coatings, according to current manufacturer specifications, are well below those assumed in EPA's DRA for the five isothiazolinones (see Table 1).
Except for MIT, isothiazolinone biocides have a negligible vapor pressures with minimal risks of inhalation exposure. Dermal exposure is avoided by using enclosed systems or chemical-resistant gloves.
Through a survey and by reviewing WPEM defaults, ACA identified several exposure assumptions that generally over-estimate exposure and risk and should be refined.
Role of Biocides in Paint
Paint and coatings products have moved from solvent based to water based technology, resulting in formulations that are much lower in volatile organic compound (VOC) content that results in lower emissions during application and drying. These low VOC formulations would not be possible without antimicrobial preservatives that are essential to coatings manufacturing; enhancing product shelf-life; and ensuring the product does not spoil before being used.
Because of this critical function in certain paint products, without the use of listed biocides, the following short-term and long-term problems have a high probability of occurring:
Foul and potentially unhealthy odor exuding persistently from any painted dry surface contaminated with biological growth;
Increased construction waste to remove contaminated surfaces caused by ineffective prevention of dry-film biological growth (e.g., mold, mildew, algae, and fungi);
Increased manufacturing of paint and construction products to meet the demands of replacing damaged surfaces and spoiled products, which puts stress on resources needed to provide natural and synthetic raw materials;
Increased energy usage to meet consumption demands of manufacturing and distribution; and
Health complaints, odor complaints, and personal injury or property damage lawsuits filed by consumers.
As such, ACA also recommended that EPA consider the environmental and public health benefits from product preservation brought by isothiazolinones, especially considering the minimal risk to end-users
Contact ACA's Riaz Zaman for more information.