EPA Signals Shift in Approach to Science Used in Chemical Risk Evaluations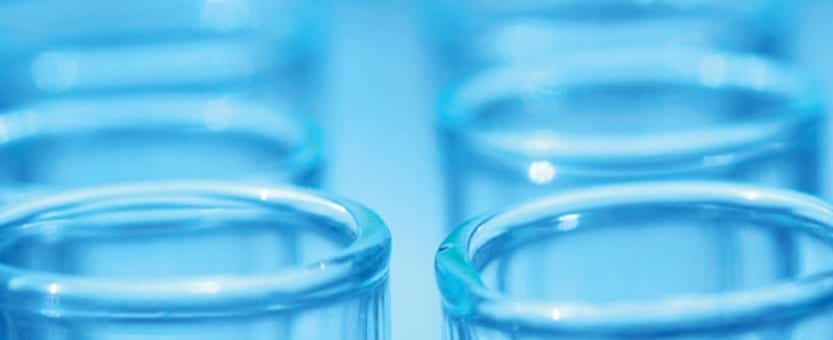 On Feb. 16, the U.S. Environmental Protection Agency (EPA) announced that it will refine its approach to selecting and reviewing the scientific studies that are used to inform Toxic Substances Control Act (TSCA) chemical risk evaluations (known as systematic review). The agency said it will make "evidence-based decisions and developing policies and programs that are guided by the best available scientific data."
EPA's ongoing effort to update its systematic review approach that was issued in 2018 is also part of EPA's broader efforts to review the first 10 TSCA risk evaluations.
TSCA requires EPA to adhere to specific scientific standards including the use of the best available science and the weight of scientific evidence. To achieve this, EPA uses systematic review in the TSCA risk evaluations to identify, select, assess, and synthesize the relevant science to inform the hazard and exposure assessments.
"High quality, best available scientific data and studies are the foundation of our chemical risk evaluations," said Michal Freedhoff, Acting Assistant Administrator for the Office of Chemical Safety and Pollution Prevention. "Strengthening the process used to select this information will improve chemical safety and ensure our risk evaluations protect human health and the environment."
ACA has urged EPA to be more transparent in its scientific criteria used for screening, to fully realize its mandate to use the "best available science." Mostly recently, ACA submitted extensive comments on several of the agency's high-priority chemicals under review for TSCA Risk Evaluation, but highlighted a major flaw in the scoping documents: EPA's failure to identify specific data sources to evaluate each condition of use and the studies EPA will exclude from consideration, based on its systematic review process. To promote transparency, understanding, and consistency for stakeholders, ACA urged EPA to include in its final scoping documents, a list of studies that it chose to exclude from risk evaluation for each chemical, while providing an explanation of how it applied systematic review criteria to exclude each study and identifying any relevant data contained therein.
Background
EPA contracted with the National Academies of Science, Engineering, and Medicine in December 2019 to conduct a peer review of EPA's 2018 Application of Systematic Review in TSCA Risk Evaluations. The Academies specifically reviewed and critiqued this systematic review document and enhancements EPA made when implementing this approach for the first 10 chemicals to undergo risk evaluation under TSCA. In addition, it reviewed many of the tools EPA is using to identify and extract relevant information from the scientific literature. EPA specifically asked the committee to address whether the approach to systematic review used for TSCA risk evaluations is "comprehensive, workable, objective, and transparent."
Based on the Academies' report, the agency has stated that:
"EPA is not using, and will not again use, the systematic review approach that was reviewed by the Academies. The Application of Systematic Review document released in 2018 represented EPA's practices at that time. As acknowledged in the 2018 document, the agency's intent was to update the document based on the experience gained from the first 10 risk evaluations and stakeholder input. To that end, EPA has already begun to develop a TSCA systematic review protocol in collaboration with the agency's Office of Research and Development to incorporate approaches from the Integrated Risk Information System (IRIS) Program, which the Academies' report strongly recommends."
EPA expects to publish and take public comment on a TSCA systematic review protocol that will adopt many of the recommendations in the Academies' report later this year.
Contact ACA's Riaz Zaman for more information.