Update: State Regulation of VOCs in Consumer Products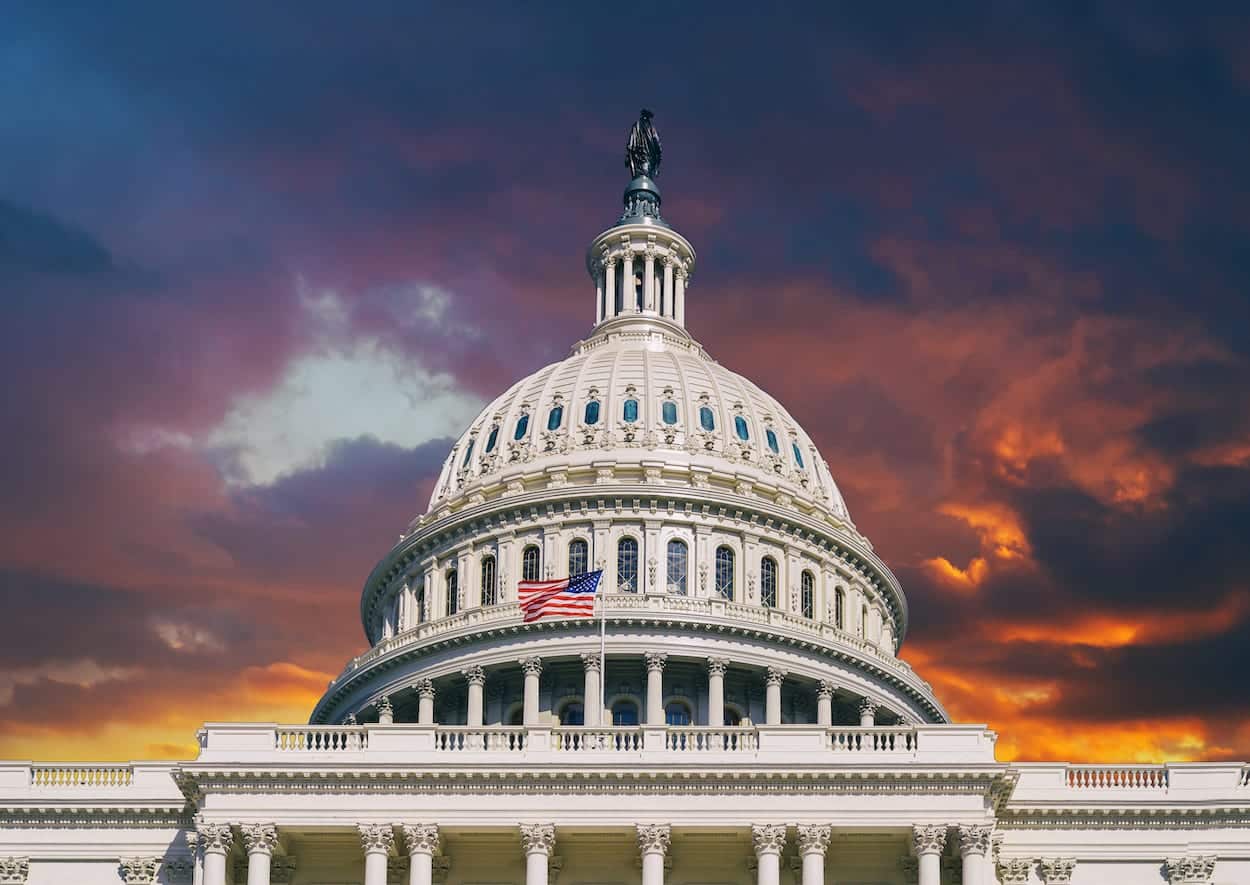 Varying regulatory constructs affect goods considered consumer products in the coatings industry. For industry, these regulations often focus on volatile organic compound (VOC) content limits for building products, including caulks, sealants, and adhesives. ACA's Consumer Products Committee aims to maintain a reasonable regulatory framework for consumer coating products in the United States and elsewhere. The committee and staff liaise with related trade groups, government, consumer groups, and the public, in order to develop greater mutual understanding of industry products. The Caulks, Sealants and Adhesives Subcommittee specifically seeks to work with regulatory bodies across the United States for rule consistency that better allows industry compliance over a patchwork of varied regulations.
States, under pressure to meet their state implementation plan (SIP) commitments, often follow California's lead—the state that regulates consumer products' VOC content more stringently than the rest of the country. As a result, states in the Northeast, Midwest, and other states out West have tended to adopt the most recent standards from California. To date, the following states have adopted a consumer products regulation: California; Connecticut; the District of Columbia; Delaware; Illinois; Indiana; Maine; Maryland; Massachusetts; Michigan; New Hampshire; New Jersey; New York; Ohio; Pennsylvania; Rhode Island; Utah; and Virginia. Colorado is in the process of adopting a consumer products rule right now.
The following provides an update on state regulation of coatings consumer products.
California

The California Air Resources Board (CARB) notified interested stakeholders in March 2019 that it will host a Public Workshop on April 12, 2019, which will formally initiate a rulemaking to further reduce VOC emissions from consumer products. This notice came as a result of CARB's release of its Draft 2013, 2014, and 2015 Consumer and Commercial Product Survey Data and Supplemental Materials in early-December 2018. This data is intended to enhance the Board's understanding of California consumer product emission characteristics as needed to effectively meet the state's air quality, climate, and community health goals, as well as assist CARB in its development of an updated consumer products regulation. ACA will track this rulemaking as it develops throughout the year.
The Northeast Ozone Transport Commission
The Northeast Ozone Transport Commission (OTC), which is comprised of all the New England states, has adopted a series of model rules, including a model consumer products rule. The OTC model rules for consumer products contain mass-based standards for several categories of adhesives, adhesive removers, caulking compounds, paint thinners, and multi-purpose solvents. ACA's Caulks, Sealants, and Adhesives Subcommittee has diligently participated in the OTC's model rulemaking processes since the mid-to-late 1990's. After adoption of the initial model rule by OTC, ACA began monitoring the actions of the individual Northeastern states seeking to adopt their own rules to make sure they adopted acceptable versions of the OTC model rule.
The OTC model rule has been amended several times, though, always with the goal of trying to harmonize with the latest standards adopted by CARB. Northeastern states try to keep up with California and OTC amendments, but it's difficult to do so because California has moved rapidly to update to more stringent standards. The reality is that each of the OTC states cannot adopt rules at the same pace that California or the OTC can. As such, states in the OTC region have been adopting the most recent OTC model rule available at the time of their rulemaking. However, it's possible that the model rule they are adopting has already been updated by the time the state has completed its rulemaking process. Consequently, the states that have adopted consumer products regulations have VOC standards for certain categories that are not consistent across the OTC region.
On April 17, 2018, OTC issued an updated draft model rule for consumer products. The updates to OTC's model rule were based on, and consistent with, CARB's 2015 Consumer Products Rule. In particular, OTC lowered VOC limits for aerosol mist spray adhesives, aerosol web spray adhesives, multi-purpose lubricants, multi-purpose solvents, paint thinners, and sealant and caulking compounds. In addition, OTC eliminated the structural waterproof adhesive category and introduced an optional three-year sell through provision.
ACA submitted comments and testified at the OTC Spring Meeting in June 2018. ACA's main concern was that this update would further complicate the inconsistency issues in consumer products rules across the OTC region. Since there are already inconsistency issues, adding another updated model rule would only further complicate this issue by creating additional burdens with compliance. Despite ACA's comments and testimony, OTC finalized the updated model rule in June 2018 and formally adopted the Phase V Model Rule for Consumer Products on November 20, 2018.
Prior to this recent 2018 update, OTC last updated its Model Rule for Consumer Products in 2012/2013 (a.k.a. the OTC Phase IV Model Rule for Consumer Products). Delaware and New Hampshire both updated their consumer products rules to conform with the OTC Phase IV Model Rule in 2017, Connecticut and Maryland updated their consumer products rules to conform with the OTC Phase IV Model Rule in 2018, and Rhode Island updated its consumer products rule to conform with the OTC Phase IV Model Rule in early-2019. Other states in the OTC region (including New York) are also in the process of updating their consumer products rules.
So, there are five states in the OTC region that are following the OTC Phase IV Model Rule for Consumer Products (DE, NH, CT, MD, and RI), seven states that are currently following the OTC Phase II Model Rule for Consumer Products (DC, ME, MA, NJ, NY, PA, and VA), and one state that has not adopted any version of OTC's model rule at all (VT). Consequently, there are three different consumer products rules in effect in states throughout the OTC region right now. This inconsistency in consumer products rules across the OTC region causes compliance issues for paint and coatings manufacturers in the Northeast.
Moreover, now that OTC has formally adopted the Phase V Model Rule for Consumer Products, states in the OTC region will likely adopt this new model rule which will cause even more inconsistency. Unfortunately, the end result will be three or four different consumer products regulations in effect throughout the OTC region that industry would have to comply with. As this recent OTC model rulemaking shows, there will continue to be even more inconsistencies in consumer products rules throughout the OTC region.
Colorado
In addition to the consumer products rulemaking activity in the Northeast, the Colorado Air Pollution Control Division (CO APCD) is also developing a consumer products regulation. Since there are nonattainment areas in the state, in September 2018, CO APCD announced its intention to adopt a consumer products rule aimed at reducing emissions of VOCs in the state. Since then, CO APCD has held several stakeholder calls and meetings to discuss what direction the state should go in with regards to proposing and implementing a consumer products rule. ACA has been engaged in every stakeholder discussion urging CO APCD to propose and adopt an earlier version of the OTC model rule (e.g. the OTC Phase II Model Rule) before a more stringent model rule (e.g. the OTC Phase IV Model Rule). Despite our initial efforts, CO APCD issued a concept paper in January 2019 that stated that the Division is considering adopting the OTC Phase IV Model Rule for Consumer Products.
As a result, ACA developed and submitted comments in February 2019 that opposed CO APCD's proposal to adopt the OTC Phase IV Model Rule. In the alternative, ACA recommended a phased-in approach where CO APCD would start with the adoption of the OTC Phase II Model Rule right now, and then adopt a more recent version of the OTC model rule as needed in the future. This phased-in approach would allow the state to continue reducing emissions with the opportunity to further those reductions in the future. A phased-in approach would also ensure that technical concerns with product performance in different climates throughout Colorado are sorted out before the adoption of more recent versions of the OTC model rule. ACA raised these arguments and other industry concerns in its comments and a follow-up stakeholder call with CO APCD. ACA will continue advocating for a phased-in approach to the consumer products rulemaking in Colorado and will update the committee as this process continues.
ACA and its Consumer Products Committee will continue to monitor OTC states, LADCO states, Colorado, California, and other states across the country for new rules or amendments regarding consumer products.
Contact ACA's Rhett Cash for more information.