Main Feature Story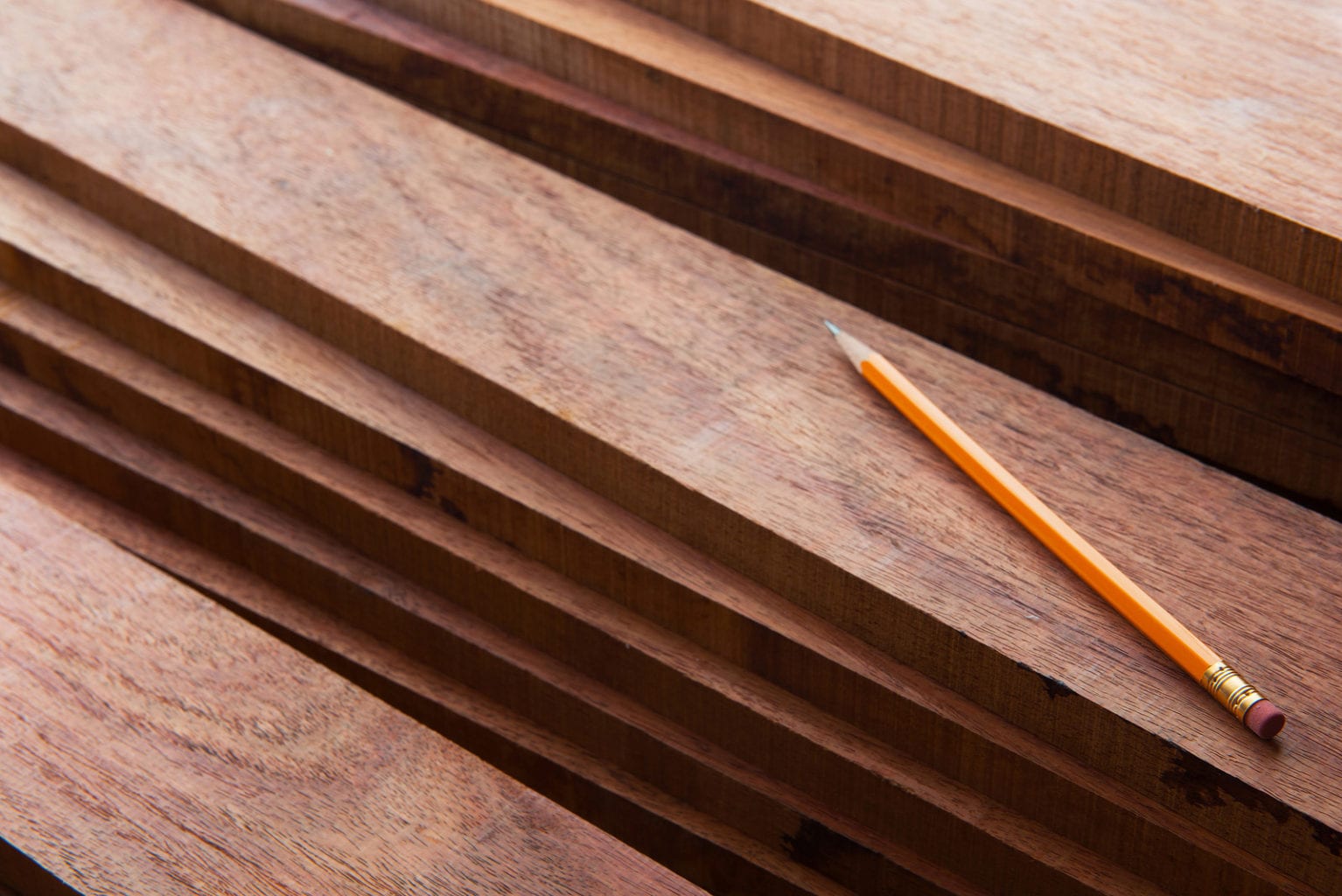 Trends in Interior Wood Coatings: Tracking the Shift from Solvent- to Waterborne and UV
By Cynthia Challener, CoatingsTech Contributing Writer
The interior wood coatings market comprises many different sub-segments: trim, windows, doors, cabinetry, furniture, and flooring in residential, commercial, industrial, and institutional settings. Coatings must be formulated to meet the performance expectations for the end-use application, as well as the applicator, who might be a do-it-yourselfer (DIY), professional contractor, or original equipment manufacturer (OEM). As a result, there are many different types of products offered for the coating of interior wood substrates. One commonality across all of the applications, however, is the ongoing shift to formulations with lower volatile organic compound (VOC) and formaldehyde content and lower odor. While some newer coatings are high solids solvent-based systems, the emphasis appears to be placed on waterborne solutions. Regardless of the approach, all new interior wood coatings must also be cost-competitive and meet performance expectations in terms of ease of application, appearance, and durability.
CoatingsTech canvassed various representatives of coating, resin, and additive manufacturers regarding their perceptions of the current wood coatings market. Some of these insights are shared by Carla Torquato, marketing manager in North America for wood coatings, Anthony Woods, research and development director for wood coatings, and Thomas Palm, regional solutions lab manager in Europe for wood coatings, all with AkzoNobel; Christian Connelly, director of brand management for Benjamin Moore; Sylvia Insogna, North America marketing director at Dow Coating Materials; Martin Vlak, a business director at DSM Coating Resins; Julie Fuell, sales director and Scott Cooley, technology director, both with Reichhold's North American coatings business; Shauna McAuliffe, Americas marketing manager for coatings with Air Products; and Matt Linares, market segment manager for coatings in North America with Evonik Resource Efficiency.
CoatingsTech: What is the current state of the market for interior wood coatings, and what are the key trends/drivers of demand?
Insogna, Dow Coating Materials: The interior wood coatings market is very dependent on the housing market and the overall economy. Refinishing and cabinetry activities in North America decreased during and after the recession in 2008 and 2009, and demand is now slowly returning. This market in North America also happens to be more segmented than in other areas of the world, like Europe. This segmentation offers unique challenges when coatings are specifically formulated for factory-finished wood versus interior wood coatings for DIY consumers, versus traditional architectural coatings commonly used by consumers on wood substrates.
Overall, whether applying the coating themselves or looking for a factory-finished product, consumers generally lean toward a high gloss finish, which solventborne coatings easily and consistently provide. However, in terms of other performance properties, there is great variation based on application. Commonly desired properties for wood trim and cabinetry include bleed-through resistance to ensure that knots and imperfections in the wood substrate are masked, while durability is critical for doors and staircases exposed to significant wear and tear. In addition, industrial and institutional interior wood applications require more durability and resistance versus residential and commercial applications.
From a regulatory perspective, this particular market tends to be very conservative, and regulations remain less strict than those seen in the broader architectural market, particularly for factory-applied coatings. However, the demand for more sustainable products is becoming stronger. As has been observed in the broader architectural coatings market, this trend is slowly starting a corresponding shift toward the use of waterborne coatings in this segment as the technologies available improve and begin to match the performance of solventborne coatings.
Connelly, Benjamin Moore: Market estimates for interior vertical wood finishes are approximately $200–$250 million for North America, including paints, primers, stains, clears, and sealers that are applied to trim, doors, and cabinets. Paints and stains are estimated to each make up about one-third of demand, with the remaining third being all others. The key trend drivers are all dependent on consumer demand and evolving regulatory issues, which both play a factor in residential, commercial, institutional, and industrial applications.
Torquato, AkzoNobel:In North America, there has been increasing interest in sustainable products for interior applications, due in part to the negative publicity regarding formaldehyde in adhesives. Awareness of formaldehyde has increased significantly among our customers and consumers, and this is starting to impact coatings for interior wood. Of course, there are significant differences between regions in North America. In California, the formaldehyde limitations are much more stringent, but we see this approach expanding to nearby states, and ultimately expect there to be a stricter standard for the entire North American region.
We are also seeing a global, demographic trend towards individualization, which is reflected in a growing desire for custom colors. Consumers want custom and unique interior furnishings. Instead of being forced into buying off the shelf, they want to create something that is unique to them—which is achieved with custom and semi-custom products, often for multiple finishes
Fuell, Reichhold:While each market segment has its own challenges and requirements, the biggest performance deliverables that we hear across all of them with respect to resin systems, regardless of the end use, are ease of application and return to service time. Traditional solvent-based resin systems are still preferred over water-based technologies, but regulations limiting VOCs and eliminating the use of flammables in the workplace are driving manufacturers to develop alternative technologies with comparable performance.
McAuliffe, Air Products: We are also seeing an increase in the use of waterborne and energy curable systems, growing demand for low odor coatings, and the need for films with more durability. Additionally, there is a desire for coating formulations that are flexible enough to be applied using a variety of application equipment and methods.
Linares, Evonik: Fashion trends (gloss vs matte, ambering vs non-ambering, stained vs unstained) are also important today. For example, for floor coatings, durability and ease of use are major drivers. In addition, the perception of applications is crucial. For example, contractors that apply floor coatings prefer a certain and very specific feel, and if a newly developed coating feels different, then it will be perceived negatively.
Vlak, DSM Coating Resins: In the industrial wood coatings market (coatings for furniture), VOC reduction is an issue, but reduction of limits for industrial wood coatings has occurred at a slower pace than expected. The growing awareness of the environmental impact of furniture manufacturing and its final disposal is having a real impact, however. Major retailers and brand owners now have detailed environmental policies covering the sustainability of raw materials used in the construction of furniture, the environmental impact of the manufacturing process used by its suppliers, and the ease with which furniture can be recycled.
CoatingsTech: What are the most common types of paints/coatings used today for interior wood applications, and why are they preferred?
Vlak, DSM Coating Resins: There are many different types of coating technologies used for interior wood coatings, depending on the sub-segment, performance requirements, and cost, with the latter factor increasing in importance over the last years. The most common systems include nitrocellulose, solvent-based polyurethanes, acid-cured systems, unsaturated polyesters, ultraviolet (UV)-cured systems, and waterborne acrylics, urethane, and hybrids.
Fuell, Reichhold: The performance of interior wood coatings is enhanced by the various polymers available from resin manufacturers to meet specific application requirements, which explains why numerous different types of paints or coatings are used. Typical chemistries include alkyd for high gloss trim enamel and furniture coatings, urethane for wood floor coatings, and UV resins for factory-applied finishes.
Linares, Evonik: The most popular do-it-yourself wood coatings are typically based on waterborne acrylics or polyurethanes, as well as solventborne oil-modified urethane systems, which are preferred for their relatively good durability, fast dry times, and ease of use. For contractor-applied coatings, two-component acrylics and urethanes have become very popular; these systems offer some of the best durability when it comes to floor coatings.
Insogna, Dow Coating Materials: The type of coatings selected for an interior wood application also depends on the desired look¾whether the texture and grain of the substrate is to be highlighted or hidden. Solventborne, high gloss coatings are still most common for factory-finished interior wood products, and are also still widely used in DIY applications when showcasing the beauty of the wood is the goal. However, most architectural coatings today can offer an alternative, waterborne solution that can achieve excellent performance properties without being formulated strictly for wood applications. For instance, waterborne binder technologies for semitransparent and solid color wood stains that are designed to weather the elements in exterior applications perform just as well when applied to interior wood substrates. In addition, many clear sealer, elastomeric and semi-flexible, masonry, paint-and-primer, and high gloss binders can impart the desired performance properties consumers are seeking for interior wood coatings. As one example, we see a large demand for interior wood coatings that can withstand bleed-through of the wood itself, which many traditional, waterborne architectural coatings can offer.
CoatingsTech: Have there been any noticeable changes in recent years regarding the types of paints/coatings used for interior wood applications, and if so, what has shifted and why?
Connelly, Benjamin Moore: There has been a shift towards water-based coatings in recent years due to their lower VOC content and reduced odor, which allows for their use in residential environments.
McAuliffe, Air Products: We also have observed a shift to waterborne, UV, and hybrid waterborne/UV systems, particularly for factory-applied interior wood coating applications, as replacements for solvent-based formulations.
Linares, Evonik: An additional trend as VOC regulations have tightened has been the shift to higher solids solventborne wood coatings.
Insogna, Dow Coating Materials: While there have been regulations passed recently to reduce formaldehyde in the manufacture of wood products, no regulation of formaldehyde in coatings has yet been adopted. However, although the formaldehyde is now condensed and scrubbed from the air during wood manufacture, this VOC is not completely eliminated from the end product. Solventborne coatings rely on oxidative curing, and when applied to formaldehyde-emitting substrates like engineered wood or varnish-coated trim, they end up yellowing over time. Thus, there is strong interest in coatings with yellowing resistance. This interest adds to the pressure on suppliers and formulators to develop effective solutions using new waterborne technologies. As waterborne coating performance characteristics improve and increasingly mirror the desirable qualities that solventborne coatings offer, we expect this trend to continue.
CoatingsTech: What has been the impact of green certifications on the interior wood coating market?
Torquato, AkzoNobel: The green movement and indoor air quality has been influencing the interior wood coatings market for quite some time, including the reduction and elimination of formaldehyde. But the rates at which companies are adopting this change vary from region to region. Europe, the Middle East, and Africa (EMEA) have fully adapted to this shift, and China is now moving in that direction due to air quality concerns and rising health costs. Within Europe, various countries also have strict indoor air quality legislation, with the French A+ standard becoming a required performance level for many customers. Furthermore, the Nordic Swan and Ecolabel certifications all have strict limitations on VOCs, free formaldehyde, and other hazardous ingredients.
In the office furniture and hospitality segments, the reliance on green certifications has been in place for several years. Many municipal projects in Europe are scored, and sustainability is one of the drivers. Therefore, a more sustainable product offer can help win contracts and is a key factor for larger building projects.
Connelly, Benjamin Moore: In the United States, the impact of green certifications on the interior wood coating market is similar to that on all architectural paints and coatings. There are two main standard and certification organizations: the U.S. Green Building Council (USGBC) and Green Seal. USGBC, through its Leadership in Energy and Environmental Design (LEED) program, certifies wood products that are formaldehyde-free and low-emitting. The latest requirements under LEED v4 cover all wood finishing and preparation products, such as wood treatments, adhesives, and stains. To acquire Green Seal certification, stains and clear wood products must have low VOC content and not contain specific restricted hazardous ingredients, such as carcinogens, mutagens, and reproductive toxins. Green Seal also has packaging requirements that must be followed.
McAuliffe, Air Products: Overall, green certifications appear to be preferred, but are not equally important in all segments yet. Presently they seem to be more critical in office furniture for government buildings/offices/hotels than for applications like kitchen cabinets. However, we expect that in the next 5–10 years, green certified products will become more critical, and the need for formaldehyde-free and lower-VOC emissions will continue to be requirements for most products and segments.
Fuell, Reichhold:Some coatings producers are on the forefront and already formulating entire product lines with low or zero VOCs, while other producers are working to have something ready for the marketplace when regulations require a move in this direction. From our perspective, the majority of North American companies who participate in the interior wood coating market know about GS-11 Green Seal and LEED, but at this point in time haven't really pursued them. Reichhold has developed a portfolio of biobased products, many of which are certified through the U.S. Department of Agriculture's voluntary BioPreferred® labeling program, that provide a green alternative combined with the performance properties of traditional solvent-based systems.
Insogna, Dow Coating Materials: The rise of green trends has resulted in several technology developments that help improve the environmental, health, and safety profile of coatings across the entire industry, including interior wood. While regulations on interior wood coatings have remained in favor of solventborne offerings, the opportunities, trends, and regulations further down the value chain and across the broader industry are driving innovation to solve the complex challenges in this market space. As the standard for high performance, sustainable architectural and industrial coatings continues to rise, the interior wood market will be forced to catch up. There are green certifications offering increased incentives for architects, contractors, and carpenters to take a holistic look at their products and processes and thus ensure coatings are part of the equation. Although coatings regulations may not require waterborne alternatives for interior wood, the increasing pressure from customers interested in sustainable practices and products will only continue to grow.
CoatingsTech: What do you see as the greatest challenges in formulating interior wood coatings today?
Vlak, DSM Coating Resins: The industry uses a wide window of different technologies and application methods. This diversity, in combination with the number of substrates, sub-segments, and constant changes in fashion trends, makes it difficult to meet the expected high level of performance for interior wood coatings. Growing regulations and the movement away from certain hazardous raw materials is also a challenge for the coating industry, particularly given the fact that the industry is very price-sensitive and cost increases are not acceptable.
Palm, AkzoNobel: One of the big challenges is coping with the increasing and constantly changing environmental legislation demands around the world. This situation has a significant impact on our global customers that have to manufacture products to meet different standards in nearly every country. Examples include IOS-Mat regulations, CLP, REACH, and VOCs in Europe and the United States. China is also now demanding reform of all parts of the coating life cycle. As if this regulatory complexity isn't sufficiently challenging, coatings suppliers are expected to keep the cost of the formulation down and provide the same level of performance.
Currently, the Chinese government is driving the change from solventborne coatings to waterborne coatings due to problems with smog in many of the country's cities. While such regulations are important, the speed of implementation of new technologies required by the government is not only a challenge for us as a coating supplier, but also for the end users with respect to adopting them.
Linares, Evonik: The greatest challenges are to continue to develop more durable coatings that maintain ease of use and still meet VOC requirements.
Cooley, Reichhold: Low-VOC, waterborne coatings, which are the preferred approach to meeting lower VOC requirements, suffer from application issues, such as flow and leveling, foaming, wood grain raise, and adhesion to previously painted substrates. Poor block resistance is also an increasing problem as homeowners move toward darker and richer colors in their decorating palettes due to the level and type of colorants used. Therefore, as end users move to waterborne systems, it is critical that the selected resin system is coupled with carefully chosen additives for optimum performance and appearance.
McAuliffe, Air Products: Low-VOC waterborne coatings provide the unique challenge of requiring coalescence and film formation in order to provide durable, adhering, and aesthetically pleasing coatings. It is a challenge to develop coatings that perform acceptably and are forgiving under a variety of application conditions. Elimination of brush marks also remains a significant issue for waterborne coating formulators.
Woods, AkzoNobel: Industrial customers are pushing to use lower energy curing methodologies and also components in which no free monomer or formaldehyde emissions occur. Therefore, the big drive has been to create acid-catalyzed crosslinkers or other curing mechanisms that do not emit formaldehyde and preferably are not based on isocyanate technology (due to growing concerns about the potential for low-molecular-weight oligomers within the isocyanate hardener to cause asthma and sensitization). For the most advanced UV technologies, focus has thus shifted to very reactive, hyper-branded oligomers that are can be cured using lower energy LED UV technology, which offers much lower energy costs, reduced workplace emissions of ozone, and a significantly prolonged bulb life. There has also been a focus on reducing the levels of free photoinitiator.
For interior furniture, there has been extensive focus on developing suitable waterborne latexes that still give the exceptional clarity and wood warmth of a conventional solventborne system. There is still significant need for further development of interior waterborne resin technologies to allow the combination of a long pot life with the stain and chemical resistance demanded by the kitchen cabinet and public furniture segments. Currently the only technologies are based on waterborne two-component polyurethane products, which have exceptionally short pot lives and are prone to popping and blistering at high film builds.
CoatingsTech: What advances in resin/additive/pigment technologies have been achieved to try and address these challenges?
Connelly, Benjamin Moore: There are many newly formulated water-based acrylic products that equal older oil-based paints, but have lower odor and lower VOCs combined with the quick-dry advantages of waterborne paints. There are also many acrylic primers that have been formulated to equal solvent-based specialty primers in applications requiring specific characteristics, such as tannin blocking, the hiding of pine knots, protection from fire and smoke damage, etc.
Cooley, Reichhold: Resin manufacturers are aware of the challenges when using low-VOC waterborne coatings and commonly work with additive suppliers to find the best combination of materials to combat the issues. In many cases, the most effective path is to develop a waterborne system that performs like a solventborne system.
Linares, Evonik: Waterborne resins have continued to improve in durability. Alternatively, some solventborne resin manufacturers have effectively substituted VOC-exempt substances like octamethylcyclotetrasiloxane (D4) in place of mineral spirits. The development of specialized matting agents based on fumed silica technology and utilizing unique treatments have also helped formulators to achieve low gloss, clear wood coatings while maintaining a useable viscosity.
Vlak, DSM Coating Resins: In addition to waterborne and UV technologies, recently researchers have begun investigating the use of powder coatings in order to meet VOC regulations.
CoatingsTech: What are the remaining limitations of current technologies? Is there anything in development to tackle these issues that you can discuss?
Vlak, DSM Coating Resins: All interior wood coating technologies have their pros and cons. There is no single system or technology that is able to meet all requirements set by the different sub-segments. However, R&D programs that are focused on sustainable solutions, including UV-cured and waterborne systems, tend to emphasize improvement of surface hardness, film transparency, durability, and chemical resistance in low-VOC formulations with a low total cost of ownership and that are easy to formulate and apply.
Woods, AkzoNobel:In general, waterborne resins for interior wood coatings all suffer from lower clarity than solventborne alternatives, meaning that narrower application windows are required and performance can suffer. It is expected that the field of one- and two-component waterborne and waterborne UV formulations, particularly in deep colors, will see significant advances over the next few years.
LED curing also requires advances in both the bulb technology itself and the resin and photoinitiator chemistries. Current technology makes it difficult to formulate full LED topcoats due to the complications of oxygen inhibition and the fact that conventional photoinitiators are not effective with the narrower wavelengths of UV LED bulbs.
In many cases, changes in technology need to go hand in hand with new application equipment development, which requires a move towards three-way partnership between the customer, coating supplier, and machine producer in order to truly tune a system to a customer's specific needs.
Linares, Evonik: One remaining limitation in the wood coatings market is getting a waterborne system to behave exactly like a solventborne system. Waterborne systems cause problems like "grain raise" as the water is absorbed into the wood, leading to the need for extra sanding between coats and the application of additional coating layers of coating. In addition, on wood floors, waterborne systems tend to cause what is called panellization, a phenomenon that occurs when the coating between some floor boards breaks, but other groups of boards remain stuck together, resulting in large, unsightly, very noticeable gaps in the floor.
CoatingsTech: What are your expectations for interior wood coatings in the future— both short term and long term?
Linares, Evonik: Waterborne and UV wood coatings will continue to grow in popularity due to the prevalence of lower-VOC regulations. In addition, other chemistries, such as polyaspartic systems and alternative, efficient, durable, high solids (low-VOC) solutions will continue to enter the wood coatings market.
Cooley, Reichhold: The market will continue to push for the best balance of environmental friendliness, performance, and cost, and we believe that alkyd latex technology has a key role to play in this space.
McAuliffe, Air Products: Continued improvements in technologies will lead to more durable, easy to use/apply, lower-VOC, and more sustainable coatings that will become more cost-competitive over time. Long term, we can also expect more water-based fine finishes in the market.
Vlak, DSM Coating Resins: The overall global economy is picking up, and that will boost furniture demand and thus demand for industrial wood coatings, and should help to regain part of the overall losses seen in recent years as a result of the global economic crisis. The focus remains on the development of sustainable coating solutions, and although growth in sustainable technologies will be stimulated by regulations, their overall acceptance will occur over the long term.
Connelly, Benjamin Moore: As regulatory issues and consumer demands increase, the industry will continue to work on developing and improving "safe" products.