ACA Urges Congressional Action on CFATS Bill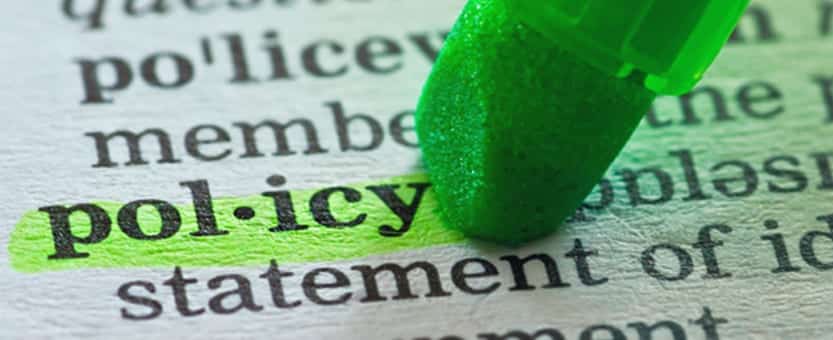 On July 30, ACA sent a letter to members of the House Committee on Homeland Security and House Committee on Energy and Commerce expressing support for the reauthorization of the Chemical Facility Anti-Terrorism Standards (CFATS) program through H.R. 3256, the Protecting and Securing Chemical Facilities from Terrorist Attacks Act. With member companies who own and operate paint, coating, and chemical manufacturing facilities, ACA strongly supports the safe handling and safe use of chemicals, and urged swift Congressional passage of the legislation.
H.R. 3256 continues to require the submission of security vulnerability assessment plans and site security plans by our covered facilities to the U.S. Department of Homeland Security (DHS), guaranteeing necessary transparency and support between industry and DHS.
"It is imperative this dialogue continues, ultimately providing for safer and more secure facilities," the letter stated. "However, while we endorse a strong communicative relationship between our facilities, DHS, and local emergency response providers, we support a streamlined and simple compliance process. New provisions that require further recordkeeping and reporting create additional compliance hurdles for our facilities. Now requiring a maintained written record of employee consultations regarding security plans and annual confirmation of a facility's documented policy to regularly contact its local emergency response provider will greatly burden our tier 3 and tier 4 facilities."
H.R. 3256 also expands its risk assessment to now cover any consequences as a result of attack, compromise, or infiltration by any malicious actor. This language moves the focus of CFATS away from the catastrophic concentration it originally had, securing sites from terrorist attacks and terrorist actors, to broadening its scope to include assessing consequences, however minor, because of any bad actor. ACA maintains that the CFATS program must remain focused on securing critical sites and hazardous chemicals from the massive terrorism risk that an attack, hijack, and theft would signify: "It is imperative H.R. 3256 does not lose focus and try to address the same hazards and risks that our existing environmental and occupational safety regulatory infrastructure is focused on," ACA said.
DHS has also allowed the chemicals of interest (COI) list to unreasonably expand and cover chemicals that are relatively low-risk. As such, ACA supports a comprehensive review and reevaluation of the list, so it better reflects only hazardous chemicals that could be a terrorism threat in the wrong hands. Specifically, desensitized nitrocellulose continues to be interpreted as nitrocellulose proper, even though its desensitized nature has rendered it non-hazardous via dilution and dampening. Moreover, aluminum paste continues to be interpreted as aluminum powder, even though the paste presents a lower risk profile than the powder. Not only does ACA urge deregulation of both desensitized nitrocellulose and aluminum paste, but also that the COI be reevaluated to prevent other unnecessary burdens on our facilities. ACA believes H.R. 3256 must require DHS to regularly review its COI list to make chemical determinations based on risk, not only to relieve companies of the burden of unnecessary compliance obligations for low-risk chemicals, but to best counter terrorism.
"While H.R. 3256 provides advantageous new provisions regarding technological advancements, such as drones and the potential impacts they could have on the integrity and security of our facilities, it is imperative the core focus of the CFATS program remains: securing our chemical facilities from terrorism. The safe handling and use of chemicals is a priority of ACA and our industry members, and it is imperative the CFATS program is reauthorized to help protect and secure our facilities from counter-terrorism. ACA looks forward to working with Congress to advance this important legislation."
Contact ACA's Rhett Cash for more information.