House Homeland Security Committee Adopts CFATS Reauthorization Bill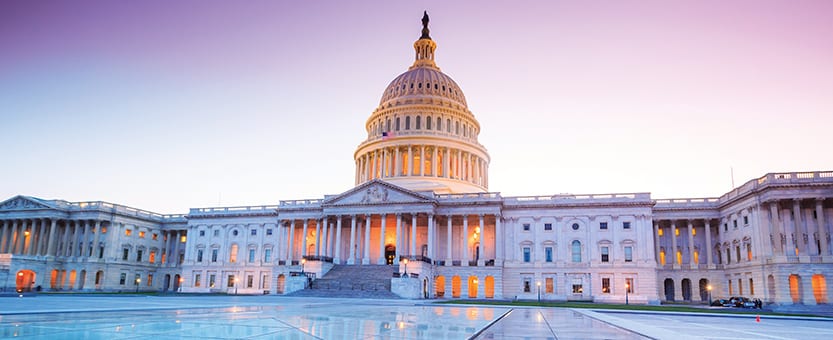 On June 19, the House Homeland Security Committee amended and adopted H.R.3256, Protecting and Securing Chemical Facilities from Terrorist Attacks Act of 2019. The legistation, introduced by Rep. Cedric Richmond (D-LA 2nd District) on June 13, would reauthorize the Chemical Facility Anti-Terrorism Standards (CFATS) program for an additional five years. The bill was referred to the House Energy and Commerce Committee.
The bill would extend CFATS until May 1, 2025, and also provides a number of amendments to the current authorization language. Separately, on June 4, the U.S. Senate Committee on Homeland Security held a hearing, "Sensibly Reforming the Chemical Facility Anti-Terrorism Standards Program."
The U.S. Department of Homeland Security (DHS) implements the CFATS program under a variety of short-term authorizations by Congress. On Jan. 18, 2019, President Trump signed into law H.R. 251, the Chemical Facilities Anti-Terrorism Standards (CFATS) Program Extension Act. This law reauthorized for 15 months the CFATS program, which was set to lapse on Jan. 19, 2019.
Under CFATS, chemical facilities possessing more than a threshold amount of specific explosive, toxic, or other "chemicals of interest" determined by DHS, are required to complete a "top-screen," notifying DHS that they possess such chemicals on site. Once a facility submits its top-screen, DHS can direct the facility to submit a Security Vulnerability Assessment (SVA). The SVA provides the basis for DHS to assign the facility to one of four tiers: Tiers 1 and 2 being the highest risk, and Tiers 3 and 4 being the lowest. Tier assignment triggers a requirement to submit a Site Security Plan (SSP) or an Alternative Security Plan (ASP) to DHS for authorization and approval.
ACA has long been a proponent of long-term authorization for CFATS, a critical program aimed at preventing chemicals from being stolen, diverted, sabotaged, or deliberately released by terrorists or other bad actors. ACA has repeatedly urged Congress to act swiftly to provide for a multi-year authorization of the program, which covers approximately 3,400 chemical facilities assessed to present a risk of terrorist attack or exploitation.
ACA considers CFATS a necessary regulatory scheme to help industry and communities be safer and more secure. ACA is eager to work with Congress and DHS as it considers improvements to the program, which would give industry regulatory certainty and stability to make prudent risk management decisions and investments.
While supporting the CFATS program, ACA has sought updates to the program to implement and improve chemical security. ACA submitted recommendations to Congress for CFATS enhancements compiled from ACA's member companies, who own and operate paint, coatings, resin, or chemical manufacturing facilities. Some of these facilities are subject to CFATS, with the majority classified as Tier 4 facilities, while just a few are Tier 3.
Specifically, ACA has sought the following:
Greater transparency for CFATS tiering determinations and security plan review;
Focus on risk-based determinations for personnel surety requirements;
Regular review of the "chemicals of interest" list; and
Improved coordination for CFATS with other federal chemical security and safety regulatory programs.
ACA supports the safe handling and use of chemicals, and the structure which CFATS provides to enable that in practice. ACA is also a longstanding member of the Chemical Sector Coordinating Council (CSCC). Organized by DHS, the CSCC expands communication between industry and DHS. Through the CSCC, ACA has advised DHS on how it might develop more effective solutions to implement and improve chemical security.
Contact ACA's Rhett Cash for more information.