Biesterfeld Opens Lab and Innovation Center in Hamburg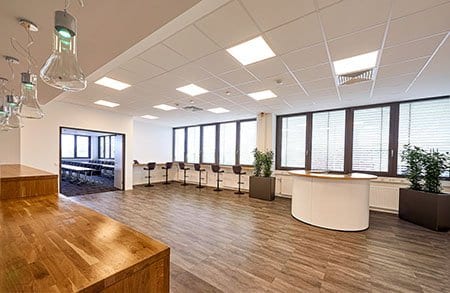 Biesterfeld has expanded its laboratory capacities in Hamburg with the opening of the Biesterfeld Lab and Innovation Center. Covering a total area of 800 m², the premises will reportedly be used with immediate effect for application-related laboratory activities. These include the development of innovative and market-oriented formulations, carrying out of product tests and customer-specific project work, according to Biesterfeld.
According to the company, an existing laboratory in Hamburg has been integrated into the new application laboratory to make the new Biesterfeld Lab and Innovation Center. The premises also contain a conference room and a modern presentation and meeting area, which can be used for product launches and technical training sessions, Biesterfeld stated.
"In our application laboratories we develop tailored solutions to cater for the needs of our customers. An innovative formulation, for example, can be made market-ready through the addition of additives from our wide-ranging portfolio and thus support marketing work," said Dr. Lisa Nahrwold, laboratory manager at Biesterfeld Spezialchemie. "Alongside individual project work in accordance with customer requirements, the laboratory will be used to screen new raw materials from our partners and to conduct comparative studies. Comprehensive regulatory consulting rounds off our range of services."