ACA Comments on EPA's Proposed Amendments to the National VOC Emission Standards for Aerosol Coatings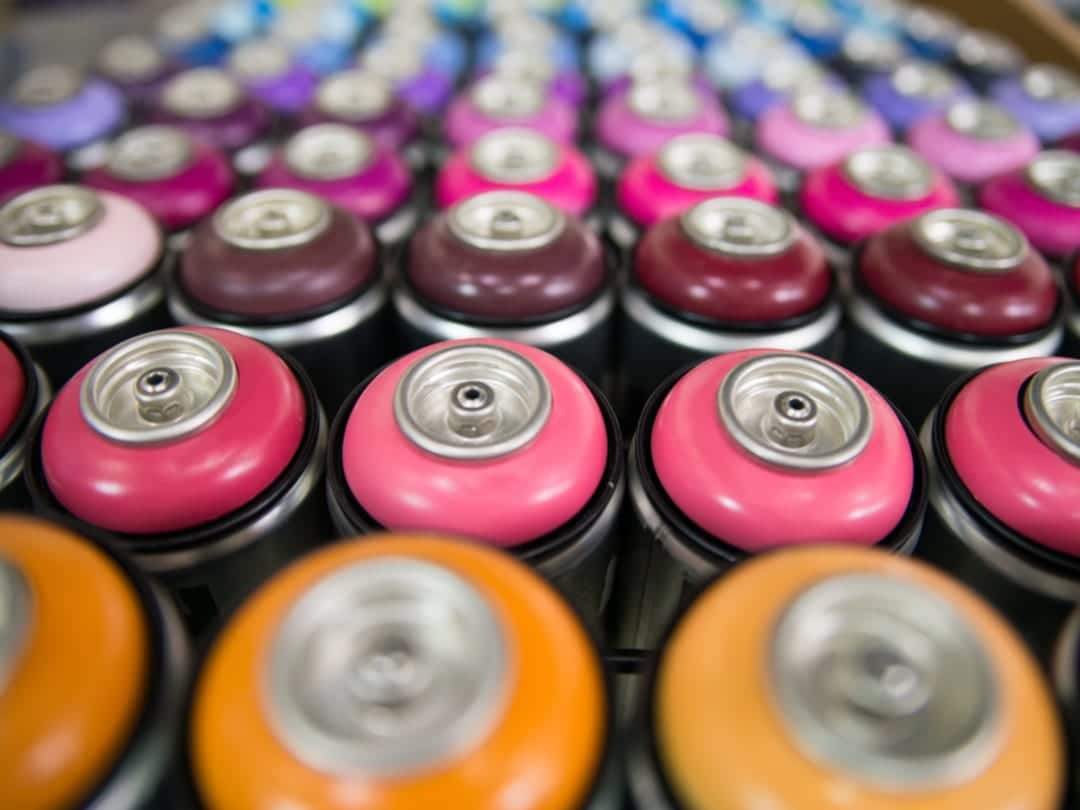 On Nov. 16, ACA submitted comments to the U.S. Environmental Protection Agency (EPA) on the agency's proposal to amend the National Volatile Organic Compound (VOC) Emission Standards for Aerosol Coatings, which establishes reactivity-based emission standards for the aerosol coatings category (aerosol spray paints) under the Clean Air Act. ACA's comments express support for the agency's efforts to update the national rule, including updating product-weighted reactivity limits for aerosol coatings categories; adding new compounds and reactivity factors (RFs); updating existing reactivity values; revising the default RF; amending the thresholds for regulated compounds; and adding electronic reporting provisions.
ACA has consistently urged EPA to amend the National VOC rule for aerosol coatings to update its table of Maximum Incremental Reactivity (MIR) values to align with California's aerosol coatings rule, adjust the default value, and add several compounds to the rule's Table 2A. ACA submitted two petitions for rulemaking to EPA in 2017. In its petitions, ACA underscored that reactivity factors of each of the compounds have undergone significant scientific study under the direction of Dr. William P.L. Carter and have been peer reviewed by the scientific community. Notably, Dr. Carter's reports reflect the most up-to-date scientific research available and are widely accepted. His research is also the basis for California Air Resources Board's (CARB) Aerosol Coatings Regulation, which has also assigned MIR values to these compounds.
EPA published its proposed amendments on Sept. 17. The Clean Air Act requires EPA to control VOC emissions from specific categories of consumer and commercial products for purposes of reducing emissions contributing to ozone formation and ozone nonattainment. The national rule for aerosol coatings was promulgated on March 24, 2008 and establishes VOC reactivity-based emission limits. Several amendments have been made since rule promulgation pursuant to 40 CFR part 59, subpart E, allowing regulated entities to petition the Administrator to add compounds to the rule.
ACA Comments
In its comments, ACA expressed support for EPA's proposal to update the product-weighted reactivity limits by coatings category. "The proposed changes will further decrease the contribution of aerosol coatings to ozone formation and promote consistency with the California Air Resources Board's (CARB) Aerosol Coatings Rule," ACA wrote. However, ACA asked the agency include a compliance date of two years after publication in the Federal Register for the updated coatings category limits in Table 1. This would ensure that industry has sufficient time to reformulate their products and adapt their distribution methods to implement the amended rule's requirements effectively and efficiently.
ACA also supports EPA's proposal to amend Tables 2A, 2B, and 2C by updating existing reactivity values and adding new compounds and reactivity factors, as ACA had sought these changes in its petitions for rulemaking. Again, ACA underscored that this proposal, when finalized, will align with this sound and accepted scientific research that reflects more accurate mechanisms for calculating the reactivity of specific compounds. As such, ACA asked the agency to allow the aerosol coatings industry to use the new and updated MIR values immediately upon publication of the final rule in the Federal Register.
Moreover, ACA supports EPA's proposal to retain a provision that excludes from the applicable limits those compounds that contribute less than 0.1 percent of the product weight (regardless of their RF) and eliminate a provision that excludes low reactivity compounds that comprise more than 0.1 percent but less than 7.3 percent of the product weight.
ACA also requested that EPA not include a sell-through provision for any products manufactured before the new reactivity limits come into force. This common practice would reduce waste by allowing for the sale of existing products that meet old aerosol coatings limits produced prior to the new compliance date.
ACA also offered extensive comments on the specific terminology definitions in the rule. Specifically, ACA asked EPA to update the definitions in the national aerosol coatings rule to ensure appropriate categorization of aerosol coatings products, as well as align with the definitions for consistency with CARB's aerosol coatings rule.
ACA also asked the agency to eliminate or reduce its triennial reporting requirements to a less burdensome period, since it provides very little, if any, useful information to EPA, but does require significant time, resources and cost to industry.
Finally, ACA urged EPA to establish a clear process with a set timeline for review and approval of petitions to add new compounds to Tables 2A, 2B, and 2C pursuant to 40 CFR § 59.511(j), rather than going through the lengthy and less transparent petition process.
Contact ACA's Rhett Cash for more information.